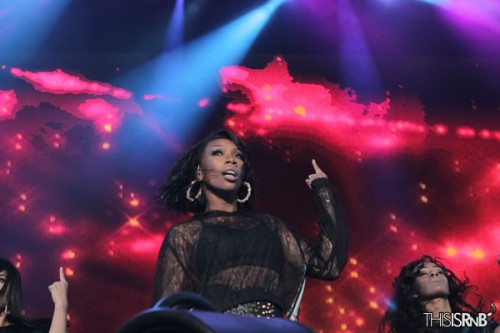 Singer and actress Brandy is getting us prepared for what's to come from her with new music and if this performance is anything to go by, we're all here for it!
Opening up the Revlon Run/Walk For Women event in Los Angeles, the veteran gave participants and stragglers a sight to see. Performing the "Star Spangled Banner," Norwood gave an awesome vocal arrangement of the anthem.
Ready to see what she's preparing us for? Take a look after the jump!