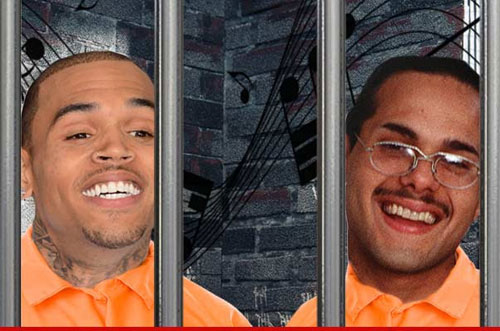 Well isn't this just awesome in the most awkward of ways?
According to TMZ, Chris Brown has found a fellow inmate in the Los Angeles County Jail to collaborate on music with to help pass the time. The R&B superstar is said to be locked up in side-by-side cells, in the segregated unit for high profile inmates, with '80s star James DeBarge!
We're told they've been collaborating on music and have already written three songs, performing them during the long days … with other cellmates harmonizing.

This is kind of amazing … they can't see each other. It's all about the sounds.
James DeBarge, who famously wed Janet Jackson in 1984, is serving time for assault with a deadly weapon and drug charges.
After admitting to a probation violation earlier this month, Breezy was ordered to 131 more days in jail, but may see an early release due to overcrowding.