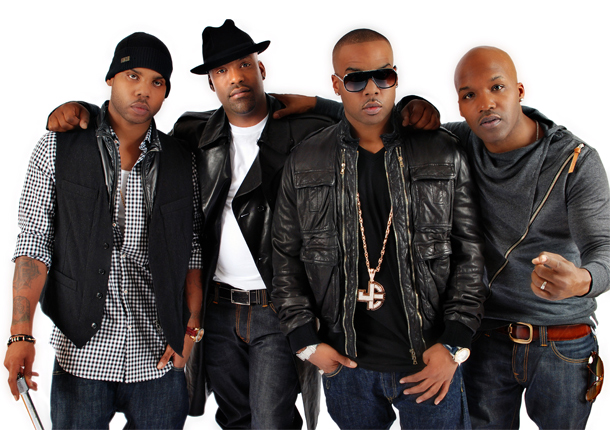 Get ready for the J.E. boys, the R&B group have announced the plans of their eighth studio album!
So So Def Recordings and Hard Case Records have secured a new deal with BMG Primary Wave Artists Services to release the multi-platinum-selling group Jagged Edge's next studio album, titled J.E. Heartbreak Too, this fall.
The album's lead single entitled "Hope," will premiere on Friday, May 30.
Written and produced by the group's twin brothers Brian and Brandon Casey along with Grammy-winning songwriter/producer Bryan Michael Cox, "Hope" is a classic R&B throwback to the signature sound on the initial J.E. Heartbreak, which sold over 2 million records in 2000 and spawned the hits "Let's Get Married" and "Promise."
"Making a sequel to a classic album is difficult," says So So Def CEO Jermaine Dupri, who serves as executive producer on the upcoming LP. "We don't want to stray from the blueprint of the first album. It's definitely a challenge, but the fans won't be disappointed."
Jagged Edge has reunited with Dupri and their original management team – Mauldin Brand Agency – for J.E. Heartbreak Too, which is a joint venture with their own Hard Case Records and So So Def.
Performing since 1996, Jagged Edge has remained together as a unit and is one of the longest-lasting platinum-selling music groups with original members Brian and Brandon Casey, Kyle Norman and Richard Wingo.
"We are so excited about our realignment with Jermaine Dupri, So So Def and the Mauldin Brand Agency," said Brandon Casey. "Jermaine has given us the opportunity to launch our own HARD CASE Records with this venture. We are dedicating our first official single 'Hope' to single mothers all across the world."