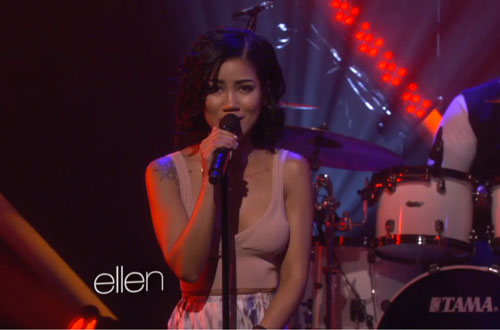 Blooming singer Jhené Aiko is making sure we know that her time has come! Taking to the stage of the 'Ellen' show on Tuesday, the eccentric singer performed her hit single, "The Worst."
With her band in the background, Jhené – who opted to do it real hippy, without any shoes – sang her heart out. Armed with her mic and dim lights, the young beauty keeps reminding us why "The Worst" is truly our favorite cut from her Sail Out EP, and one of the best R&B singles of the year.
Take a look at the performance after the jump!