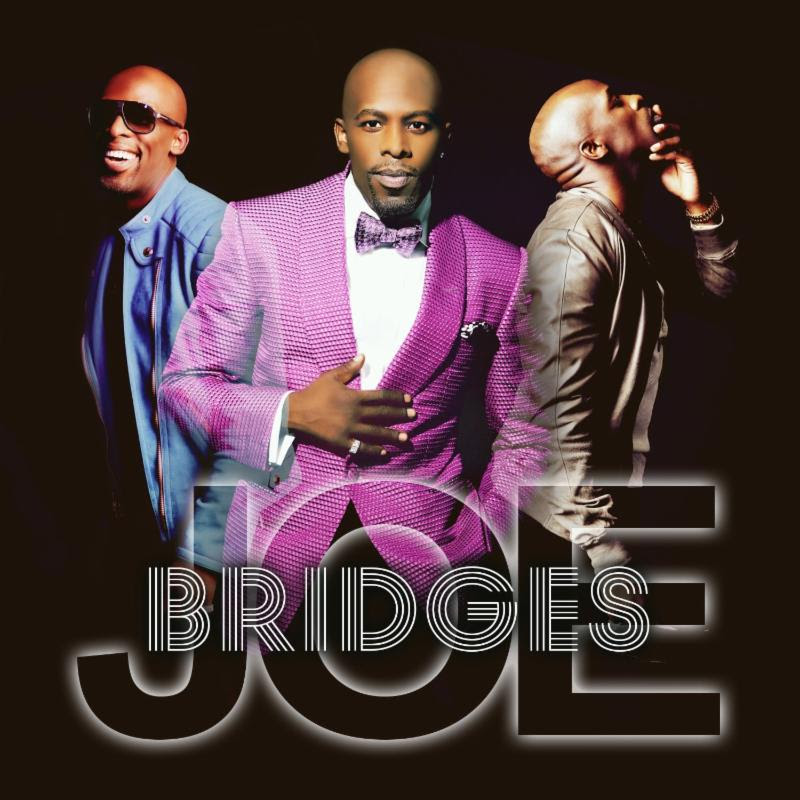 R&B veteran Joe has remained one of the most consistent male artists of the '90s/00's era. Continuing to release solid bodies of work independently every 1 to 2 years, the singer has announced his anticipated 11sth studio album, which is titled 'Bridges,' will hit stores on June 23.

Lead by his Urban AC Top 10 hit duet single, "Love & Sex Pt. 2" featuring Kelly Rowland, the album which follows his 2013 critically acclaimed album, DoubleBack: Evolution of R&B, is described as a therapeutic retrospect, giving a look into the multi-talented singer, songwriter-producer's outlook on life's relationship endeavors and where they have taken him.
In addition to Kelly Rowland the project includes a feature from 50 Cent ("Mary Jane (Remix)") along with production and writing from Derek "DOA" Allen (Tyrese, Wale), Edrick Miles (Trey Songz, Nikki Minaj, Lil Wayne), Gerald Isaac (Mary J. Blige, Mario, Angie Stone) and Taj Jackson (Ne-Yo, Monica, Janet Jackson).
"We build them, cross them, burn them, then soon realize how much we need them," Joe says about choosing 'Bridges' as the title. "Relationships are bridges and at some point we must take responsibility for where we have allowed those relationships to take us. Most important, what relationships or bridges are we currently building, crossing into or burning?"
"This album represents the growth of R&B," he continued. "I went back and took some courses in old school – studying Marvin Gaye and Earth Wind & Fire and The Commodores – even New Edition. I took it even further back to the '50s and '60s. This project says to core R&B fans that I'm here and I got y'all back!"
In addtion to the new album, Joe will be hitting the road nationally and internationally in support of the project. Check out the track listing below, along with the new song "Dilemma".
Bridges Tracklisting:
01. Future Teller
02. Dilemma
03. Do a Little Dance
04. If You Lose Her
05. Sex Ain't a Weapon
06. Love & Sex, Pt. 2 feat. Kelly Rowland
07. Blame Her Broken Heart on Me
08. First Lady
09. Take It 2 The House
10. Till the Rope Gives Way
11. The Rest Will Follow
12. Mary Jane (Remix) feat 50 Cent
13. Bridges
14. Love Sex Hollywood
15. For Love
16. Love Undefeated
You can pre-order Bridges on iTunes now.