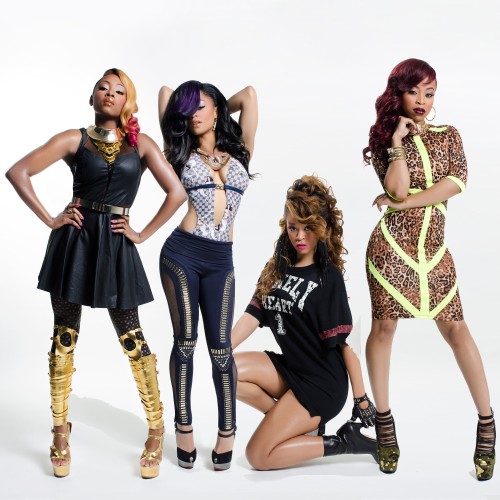 Emerging girl group Havok Jones, comprised of Kea Aleis, MaiDai, Aire B. and Neiko, continue their introduction with "Who Can I Run To," a remake of '90s super group Xscape's chart-topping single.
The cover is the first release off their upcoming homage-based EP, executive produced by Miyk Snoddy (Kelly Rowland, Ne-Yo, Trey Songz), and vocally arranged/produced by emerging songwriter and producer Leon Giles, 'Side A' of the two-part series includes five renditions of '90s girl group favorites.
"We're so thankful and excited for the opportunity to honor the women who influenced us by creating an entire project dedicated to their great music," said Havok Jones. "There are so many groups who inspired us and we want to start our careers by showing our appreciation because without them there would be no us. Sisterhood is our foundation."
The Est.1985-managed group released their viral single "Where You At," which will be a bonus track on their new EP, last week and will hit the pavement running with their radio single "Who You?" feat. Young Thug at the top of June also featured on the EP.
Take a listen below and tell us how you think they did??