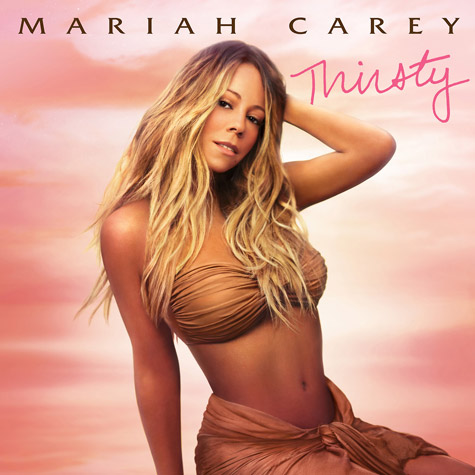 Here we go, Mariah Carey might finally have the radio record she needed! After giving fans a Valentine's treat with the Trey Songz-assisted "You're Mine (Eternal)," the Pop diva debuts her club ready new single "Thirsty." Calling out her man on the Hit-Boy-produced track, Mariah hits all the right notes and harmonies, while Rich Homie Quan adds ad libs on one version and a rap verse on another.
"You tryna be a boss now / Thinkin' you a G now / Boy, you just looking thirsty now," sings Mimi.
Her 14th album Me. I Am Mariah…The Elusive Chanteuse will hit stores on May 27.
Later this month, Mariah will open the World Music Awards and receive the Icon Award.
Take a listen to MC's hot new single below! What do you think??
Rap Version (Radio Rip)