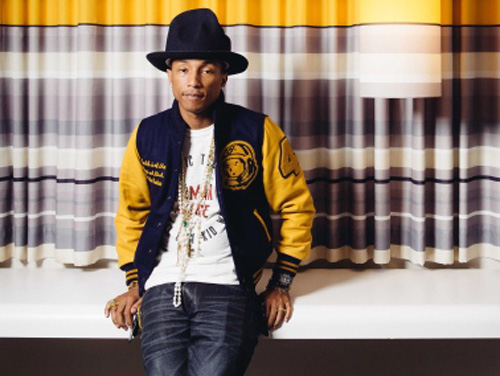 Multitalented superstar Pharrell Williams has found mega success with the release of his hit song "Happy." Coined as the "happiest" song out right now, it wasn't always supposed to be led by the hit producer.
Sitting down with famed personality Howard Stern this week, Skateboard P revealed who originally recorded vocals to the hit single.
Find out who it was after the jump!
Although the single was written and produced by Pharrell himself, it was actually singer Cee-Lo Green that originally recorded the song first!
"He did it, he did do it, but the — how do I say this diplomatically? –The powers that be at the time did not see it fit for him, and there was a much bigger agenda for him; he had bigger fish to fry, he had an album to put out," he explained to Howard. "He sounded amazing on it. He burns my version."

Wow. It's hard to think that anyone but Pharrell can do the tune justice, but we can definitely hear Cee-Lo's unique vocals on the track as well. We wonder if "the powers that be" regret not letting Cee-Lo take the single for himself now, and we also wonder if it would have been as big as a hit if Pharrell wasn't the voice behind the machine.
Either way, we'd totally be interested in hearing Cee-Lo's version as we know it's sure to be great.
Take a listen to the clip from Pharrell's interview below: