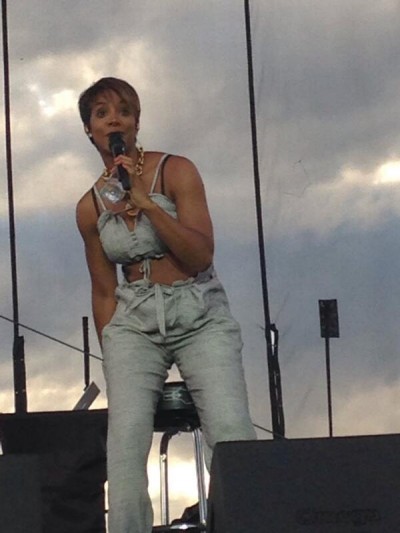 Newly married songstress Kelly Rowland isn't letting her last name change stop her hustle or flow. Performing at the Rhythm on the River music festival in Oklahoma this past Saturday, the former "second lead vocalist" looked darling in her two-piece ensemble.
Joining the stage with the likes of T.I. and former collaborator Nelly, the powerhouse diva pumped up the crowd with performances of her hit singles such as "Motivation" and 2007's "Like This".
While the starlet looked incredible as she strutted her stuff on stage, the rumor mill also started turning with questions of the star being pregnant. While we're not sure if the rumors are true or if it was just the outfit of choice that has fans seeing a baby bump, we're sure that Kelly will keep it as private as she can for as long as she can.
Peep the pics below and judge for yourself!