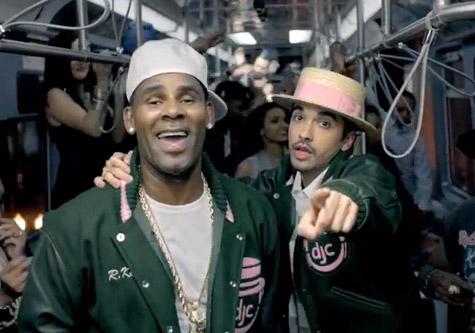 Love makes the world go round, and the party starters are here to spread the joy. DJ Cassidy links up with his pal R. Kelly for the fun-filled visual to their hit single "Make The World Go Round."
The fellas take over a subway car and bring the party with them in the X-directed video. Cassidy pushes play on his boombox and Kellz gets the ladies out of their seats. Passengers of all ages and races join in the fun, while Cassidy leads the car in a steppers' groove.
The DJ, who's spun for everyone from the Carters to the Obamas, will release his debut album Paradise Royale this summer featuring Usher, Mary J. Blige, Ne-Yo, John Legend, Estelle, Kelly Rowland, CeeLo Green and more.
Enjoy the video below!