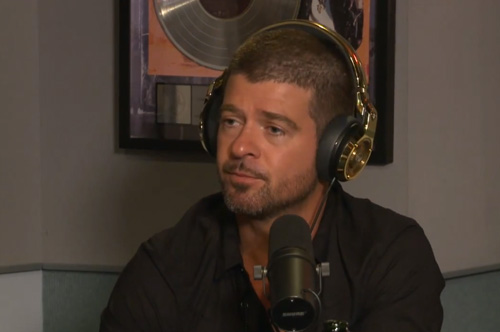 Robin Thicke has had his share of wake-up calls over the last few months and the creation of his new album Paula proves it. Hitting shelves today, the interesting album comes after the news of the highly publicized split between himself and Paula Patton.
Sitting down with the Hot 97 morning crew to discuss the release and basis behind the new album, Robin opened up about everything dealing with his relationship. Stating that its been four months since he's seen Paula, he admits that he may have had a little too much fun during the success of his last album, Blurred Lines.
From infidelity to further declaration of his love for his estranged wife, Robin's interview with Ebro answers more questions about his current journey to winning her back.
Take a look at the chat below: