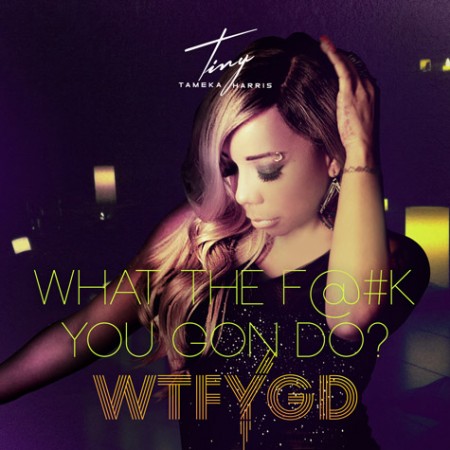 Well damn! Tiny isn't here to play NO games!
While the former Xscape member has been going through a public scandal with her famed husband T.I., the pint sized singer has been pretty hush about her feelings on everything. Sure she's dropped a few songs joking here and there and posted a few snaps on the Gram, but nothing has ever been so blatant.
That was until she released her new single "What The F*ck You Gon Do?" earlier today. Serving as a clear insight on the issues going on between her and Tip, the Pretty Hustle CEO doesn't hold back her feelings on the new song. Showing reenactments of her wedding day, her holding her man down while he was locked up, and even the famous opening for their 'Family Hustle' show, it's clear that Tiny is sending major warning shots for Tip to get his sh*t together. Whew!
Watch below as she steps up to the mic like it's 1995: