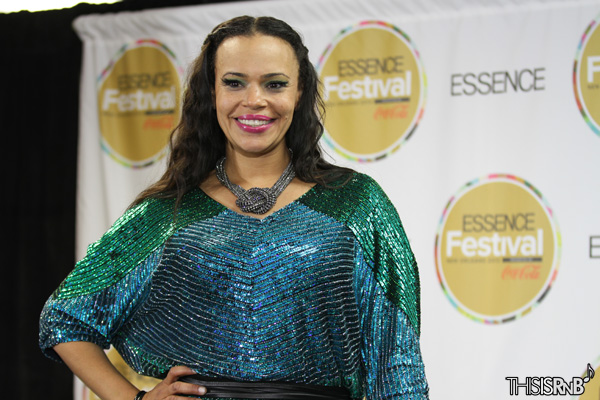 Fall couldn't come any sooner for R&B veteran Faith Evans, as she has announced the release date for her anticipated new album, Incomparable, and new music collaborations with Keyshia Cole, Karen Clark Sheard and Tevin Campbell.
In a recent interview with The Jasmine Brand, Faith Evans spilled some tea revealing that the album is due in stores October 28, and her lead single "I Deserve It" featuring Missy Elliott and Sharaya J will be available August 26 on iTunes.
"My album 'Incomparable' will be out October 28, and my new single "I Deserve It" with Missy [Elliot] and Sharaya J, it's streaming now and will be on iTunes on August 26," she said.
In addition to her collaboration with Missy Elliott, the R&B diva has also teamed up with Gospel veteran Karen Clark Sheard for two collaborations and has worked on records for Keyshia Cole's new album, Point of No Return.
"Yes, Karen is actually on a song on my new album, and I'm on a song on her new album as well," shared Faith. "I just did several songs on Keyshia Cole's new album that I did some vocal production and arrangements, and backgrounds. I'm about to work on Tevin Campbell's new project, he's been reaching out to me for a minute. We just wrote a really hot song that Nicci Gilbert recorded so I'm trying to convince her to go ahead and let me do that album!" said Evans.
It's been 4 years since Faith Evans' last album, Something About Faith, led by the hit single "Gone Already," which was nominated for 'Best Female R&B Vocal Performance' at the 2011 Grammy Awards.
We're looking forward to hearing her new album! Are you??