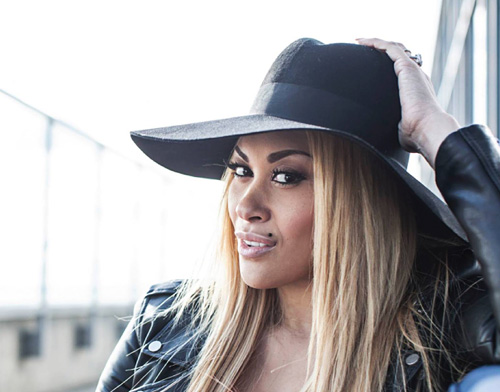 In the world of reality television, only one thing is better than being cast for a show: getting your own show as the result!
Many stars including K.Michelle, have been ones to profit off of it and now, R&B Divas songstress Keke Wyatt can just about say the same.
If you're a fan of TvOne's R&B Divas Atlanta, then you should know that Keke Wyatt is one of the characters with the biggest personality. While some might mistake her humor for loud and out of place, the starlet does something that not all stars do when in front of the camera – expose the real them.
Currently coming off of her third season on the R&B Divas show, Keke might not be returning for a season 4. Perhaps following in the footsteps of her former cast mate Faith Evans, the singer dished to Sister 2 Sister Magazine that this past season may have been her last straw.
As we all know, the internet – Twitter to be exact – is a very dangerous threshold to dwindle in. The backlash from viewers and harsh criticism has Keke considering pulling her plug from the show. She stated:
"People always want to look at things like I'm bringing a bad vibe in the room," she said. "Half the time, I be up in there [taping], it happens to be a day that one of my children has a fever of 106 or 105, and I have to be there because I'm under contract. It just makes a mother feel horrible."
Going on to confirm the rumors of a potential spin-off of her own, the fan favorite told Sister 2 Sister:
"I've been offered to do my own spin-off from several different people. So, I'm not sure if I'm going to be a part of this season or not. I may be, but I just really don't know if I want to."
She also went on to say:
"I just wish that people wouldn't judge so much," she said. "It lets me know what I do and don't want to do on my own show."
As interesting and full of life as she is, we're sure if her spin-off does come to life, it'll be highly viewed. We know we'll be tuned in, but will you?