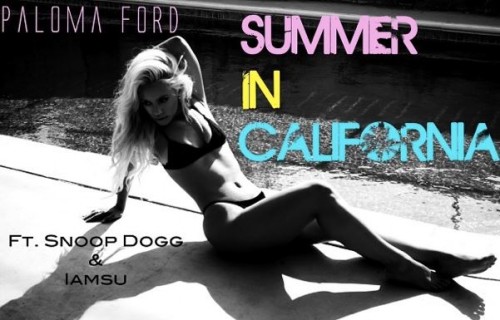 Rising singer Paloma Ford, who is most known for singing the hook on Meek Mill's single "I Don't Know" gives fans and new listeners a taste of her upcoming EP 'Nearly Civilized.'
Even though we are already in August, the Los Angeles native keeps the fun, summer time vibes going with her new single "Summer In California" featuring Snoop Dogg and IamSu. Over a bouncy Cali themed production from D&D, the singer isn't shy to tell her lover that he is making her hotter than the summer sun.
"Something about your love it drives me crazy, like a summer in California," she sings out.
Ride out with Paloma and the feel-good joint below: