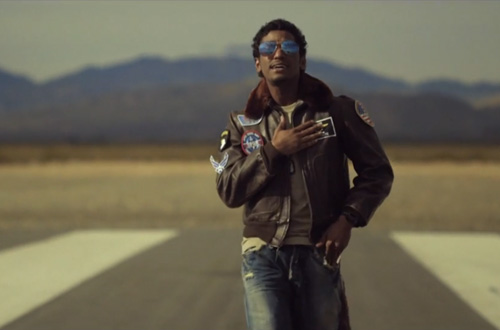 Well, this is random.
Do you remember the song "Do It Again" by Lloyd? It was released as a UK/Euro single in early 2012, which coincided with a European tour that he was doing at that time.
The Streetlove-produced uptempo sampled the classic Top Gun song "Take My Breath Away" by Berlin, and now fans can see the previously unreleased music video, which fits the same theme.
After over two and a half years the video has found it's way online. Lloyd fights for his country and his love in the cinematic visual, shot at an airbase in the desert.
Check it out below!