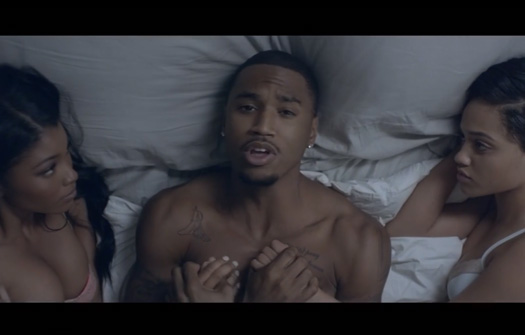 Trey Songz finds it too hard to maintain not one but two relationships in the emotional music video for "What's Best for You," off his chart-topping album Trigga. In the cinematic clip, which debuted on Twitter, the R&B heartthrob juggles two relationships at the same time. He appears completely in love with both ladies, but in the end, he is left in an empty bed.
"I want what's best for you, but I don't want you to leave / It's not about what I want, but it's all about what you need," sings Trey.
Last week, he and Chris Brown shocked the world when they announced a co-headlining tour for this fall.
Watch Trey loose it all in the video below!