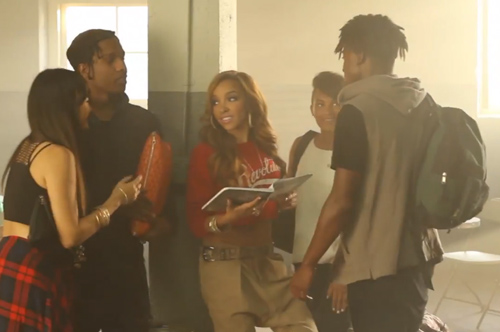 Following her summer smash "2 On," buzzing R&B princess Tinashe is coming back strong with her potential crossover single "Pretend" featuring A$AP Rocky. The curvacious singer will be bringing the songs lyrics to life with a story of young love in the upcoming visual.
From her neighborhood stoop to the library, Tinashe must fight off feelings for another student (played by Rocky), who she secretly has a crush on, but will they get together in the end? We will all have to wait and see when the full video drops.
"I'm really excited about all the setups, I think it's a really dope story, and I'm excited for everybody to see the final product, should be amazing." she told the cameras.
Take a look at the upcoming visual with the behind-the-scenes footage below: