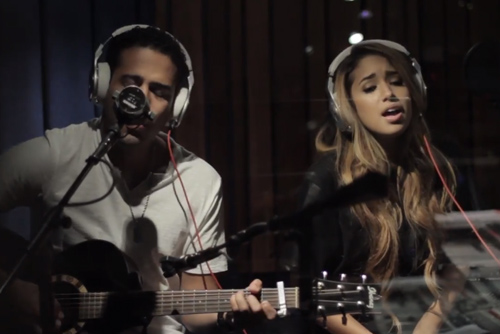 Jasmine V made a strong comeback this summer with the catchy single "That's Me Right There" featuring Kendrick Lamar. While the single continues to build at radio the young beauty shows her talents on the acoustic side with a stripped down in-studio performance of the song.
Seated in a recording booth with a guitar player at her side, Jasmine sings out the confident lyrics about her ride-or-die love.
She is currently prepping for the release of her debut EP due this October via Ester Dean's E.K.A.S Records/Interscope, and she plans to drop a full-length album in 2015.
Watch Jasmine's performance below: