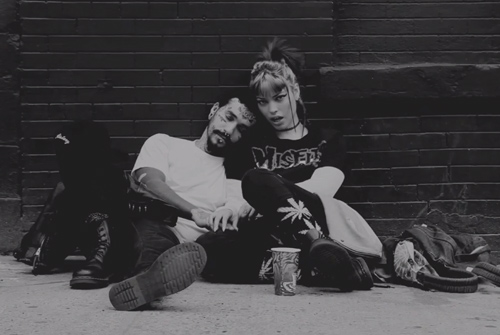 Maxine Ashley is an artist whom we've had our eye on for a few years, and continued to impress with her 2013 'Moodswings' EP.  Working under such hit makers as Pharrell Williams and Kerry "Krucial" Brothers, the NYC native is now prepping for the commercial release of the EP, and has released a music video for the smooth love song "By Your Side."
Shot in New  York in black-and-white, Maxine oozes sultry sexiness and a chemical connection with her tatted up beau, as she softly coos over the percussion led production.
The inseparable lovers ride the subway holding each other tight, and beg for money on the street, but nothing else matters as long as they are with one another.
Maxine will release her Moodswings EP to iTunes on September 15.  Check out her new video below: