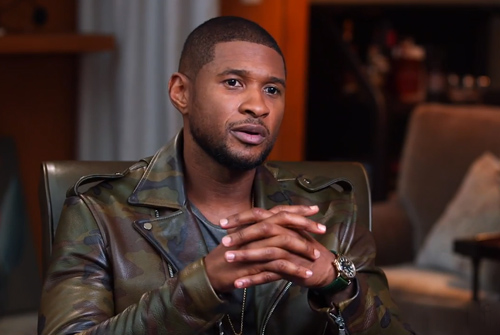 Usher has released three songs from his anticipated new album, rumored to be titled UR, but during a recent sit-down interview with Billboard's Erika Ramirez, the R&B superstar revealed he is taking the album back.
"The album isn't scheduled anymore, I'm takin my time with it," he explained.
While he has been working on and off on the project with fellow artist and producers such as Pharrell, Jermaine Dupri, Diplo, Pop & Oak, Ed Sheeran, Skrillex and Drake, the project doesn't have a theme. "This album isn't about a specific topic or specific period of my life," explained Usher. "It's something that feels very modern, but the vocal on it feels very specific to my style. I wanted to do something that I felt like would be current, but wouldn't necessarily conform specifically."
Besides the artists mentioned above, Usher also said there might be another collabo with Chris Brown on the album. "There is another record that we worked on for the album. The relationship is great… we've been able to build."
Whether he gets the album ready in time or not, Usher is prepping to embark on his 27-city "The UR Experience" tour, with August Alsina as the opening act.
"I always thought of that opening spot as the place for the person that I can can give an experience they haven't had before, to mentor them through," Usher says of going with Alsina. The UR Experience Tour will kick off in Montreal, Quebec on November 1.
Check out Usher's new interview below: