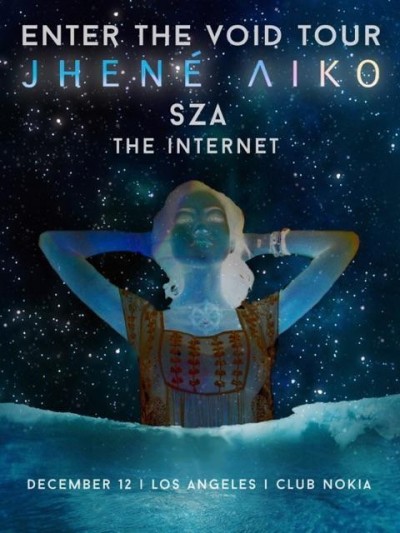 Ladies, get your floor length skirts ready and fellas, call your weed man, because Jhené Aiko is going on tour!
Get the info after the jump!
Taking to Twitter to reveal her plans to hit the road with SZA and The Internet, one of Cali's favorite songstresses is ready to do her own thing this time around. After being apart of Drake's "Would You Like A Tour" lineup and The Weeknd's "King of the Fall" tour this year, Jhené is ready to give her fans a full set inclusive of her music.
Calling on SZA and The Internet to join her, Jhené has only revealed one date for the winter tour as of now. Scheduled to hit Club Nokia in Los Angeles on December 12, the tours additional dates will be announced soon.
Make sure you check back for more dates!