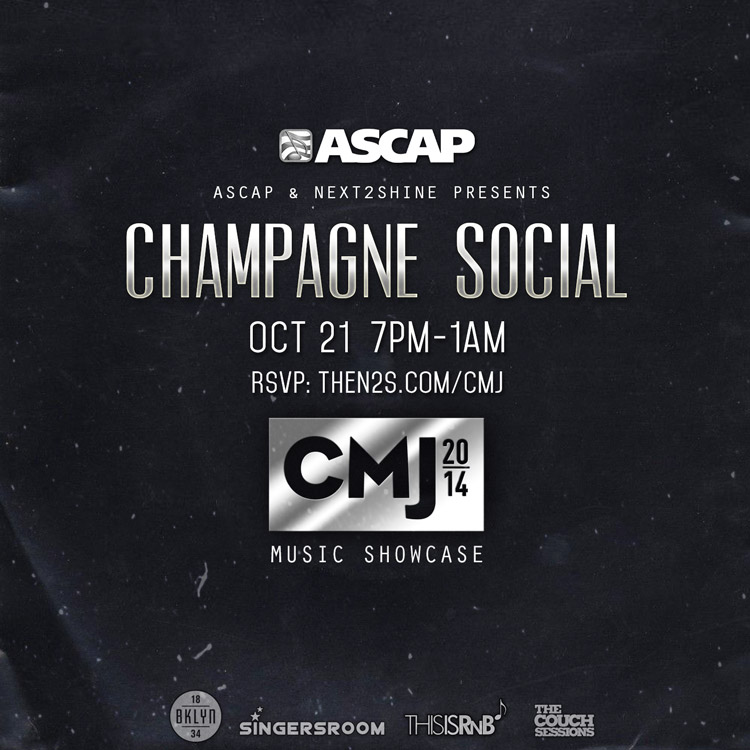 Next week, the annual CMJ music marathon kicks off in NYC and we are inviting you to join us for a special official CMJ showcase event presented by ASCAP & Next2Shine.
"Champagne Social" invites a community of music enthusiasts, gathering to discover and appreciate the undeniable talent performing before them. This ethnically & socially diverse crowd shares one major passion: they are committed to honoring, supporting, & recognizing the exciting musical talent that flourishes within the industry.
Taking place in downtown NYC on the evening of October 21, ThisisRnB is an official media partner of the event, and we are extending a private no-cover RSVP to all our wonderful viewers in the tri-state area. Confirmed guests already include executives from every major record label, as well as influential media outlets and platforms such as BET, VH1, Billboard, LiveNation, Shazam, VEVO and many more.
To join us for this special evening all you have to do is use the password "THISISRNB" and RSVP here: http://then2s.com/cmj to receive location details.
Get a preview of some of the hand selected acts that will be performing below: