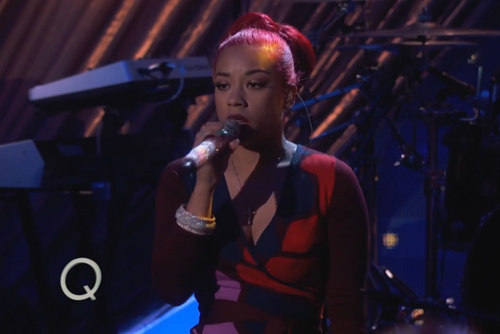 Keyshia Cole got some much-needed daytime TV promo for her brand new album Point of No Return this week, with a visit to "The Queen Latifah Show." Rocking bold red hair, the Oakland songstress hit the stage to perform her heartfelt ballad "Remember (Part 2)," and sit down for an interview.
She told Queen Latifah that she shot videos for 13 songs off the album, but wasn't able to film a video for "On Demand" because August Alsina was in the hospital. She was also much more involved in writing this time around.
"I freestyled six songs off this album and co-wrote a few of 'em, and got a few from songwriters," said Keyshia, who recently wrapped filming on her BET reality show.
Watch her powerful performance and interview below: