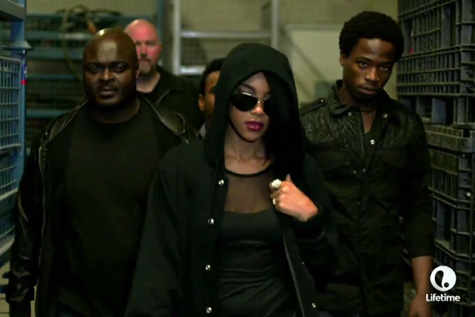 Welp. It's finally here.
After massive drama and bickering, Lifetime has finally released the official trailer for the Aaliyah biopic, Aaliyah: The Princess of R&B.
Set to the sounds of rapstress Iggy Azalea (o_O), the 30-second trailer shows clips from the upcoming made-for-TV movie. Executive Produced by Wendy Williams, the movie – which stars Alexandra Shipp in the role of Aaliyah – has seen a heightened amount of controversy throughout its stages of creation.
Although Aaliyah's family and friends have expressed their displeasure for the film, Lifetime insisted on moving forward and replaced Zendaya Coleman – who dropped out after backlash of her filling the role – with Shipp.
Fans of the late beauty can also expect to not hear any of Aaliyah's music in the film as like they won't hear it in the trailer. Lifetime was not cleared to license her catalog of music for the production.
Aaliyah: The Princess of R&B hits your television screens on Saturday, November 15 at 8 p.m. Until then, check out the trailer below and let us know if you'll be tuned in!