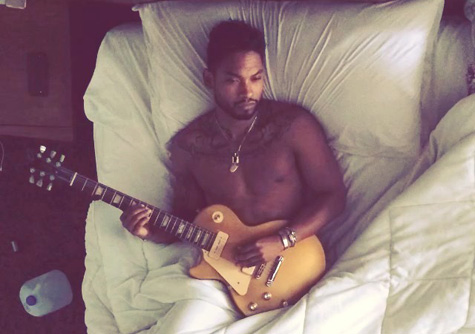 Miguel looks to brighten up your day with a teaser of new music! The R&B maverick took to Instagram today to share a snippet of a guitar laced tune titled "Coffee," along with a photo of him laying in bed shirtless with a beautiful guitar.
"Pillow talk turns into sweet dreams / Sweet dreams turn into coffee in the morning," sings Miguel.
He didn't say exactly say much about the song or when it would drop, but did tease "soon".
Miguel has been working on the follow-up to his 2012 album Kaleidoscope Dream and recently shot a video for French Montana's upcoming single "Explicit."
Get a taste of Miguel's "Coffee" below:
…soon. #artgang #liveartdealerchic pc @nazaninmandi #coffee