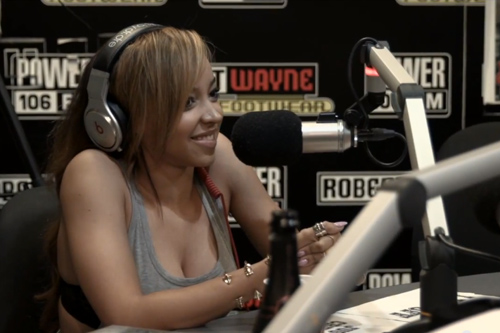 With her debut album Aquarius in stores, Tinashe returned to her hometown radio station, Power 106, for an extended interview on the 'Liftoff' show.
One of the stations favorite games to play is the notorious 'Eff, Marry, Kill,' and they got the buzzing singer/songwriter to join in, asking her to choose between Matt Kemp, Nick Young or Chris Brown. A fan of the game, T admitted she never gets good choices, and apparently she wasn't too happy with these, admitting to not knowing who Nick Young aka Swaggy P is.
In addition, Tinashe treated listeners to a playful, live performance as she sand along to potential single "All Hands on Deck," off her debut LP.
Check out both clips below: