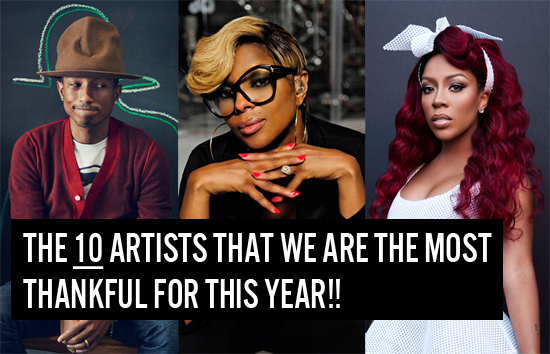 Ahhhh, Thanksgiving. The time of year that we sit around the table, stuff ourselves fat, and watch football all day long! While Thanksgiving gets its rep for the loaded plates that we anticipate all year long, some of us forget the true meaning of the holiday.  Meant to be a reminder of all things that we are thankful for, the Thanksgiving holiday wouldn't be right for us, if we didn't give our own spin on it.
This year has brought in a batch of talent fresher than your Granny's cookies, that have made us find appreciation in 2014 just that much more.  But, don't think that we've forgotten about the veterans that held it down this year too. With contributions from both old, and new artists to the R&B genre, 2014 dropped off some of the most impressive and – in some cases – unfortunately slept on talent that we've seen or heard.
From bringing back the true essence of R&B to keeping up with the current progressive sounds, each of these artists gave us a little something that had us looking back on the year with big smiles and wide arms.
So, without any further delay, let's get into our Thanksgiving list, "10 Artists That We Are Most Thankful For This Year!"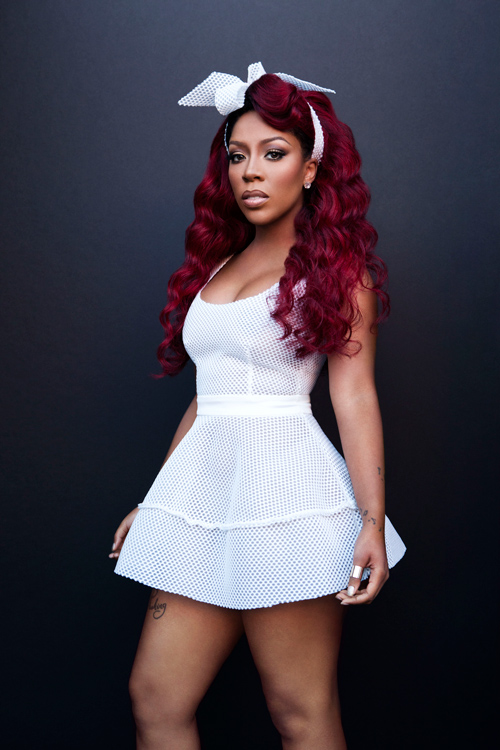 K. Michelle
R&B songstress K. Michelle hits our list for the second year in a row. Not only have we been thankful for her vocal contributions to the R&B genre, but the singers writing ability has landed her the title as one of the best female writers in the industry right now. While 2013 brought her success with her debut album, Rebellious Soul, 2014 only upped the attention that the budding starlet would receive.
From multiple tours, delivering her "Rebellious Soul Musical" via VH1 – which was a genius way to showcase a visual accompaniment of an album – and the debut of her personal reality show "K. Michelle: My Life," this year has brought nothing short of blessings for the up-and-coming diva. In addition, K jumped right into creating and promoting her sophomore album, Anybody Wanna Buy A Heart, while handling all of her other business and doing the most important thing: being a mom.
Our thankfulness for K. Michelle, her drive, personality, and the impact she's making on music with her risk taking and artistry is one that expands far beyond the holiday season.