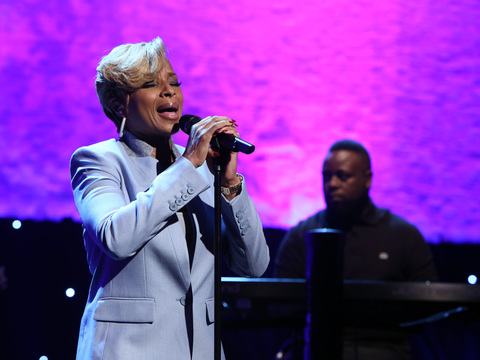 The Queen of R&B met the Queen of daytime TV on Thursday as Mary J. Blige brought The London Sessions stateside.  For her first televised performance in promotion of the new album, Mary graced the stage of the "Ellen" show with a hair-raising performance of "Right Now," written and produced by Disclosure, Sam Smith, and Jimmy Napes. She also sat down to discuss the project, which Ellen called her favorite Mary album.
In anticipation of the December 2 release, Mary will perform at the American Music Awards on Nov. 23, "The Tonight Show Starring Jimmy Fallon" on Dec. 1, and "A Very GRAMMY Christmas," which airs Dec. 5.
Watch Mary's riveting live performance below!