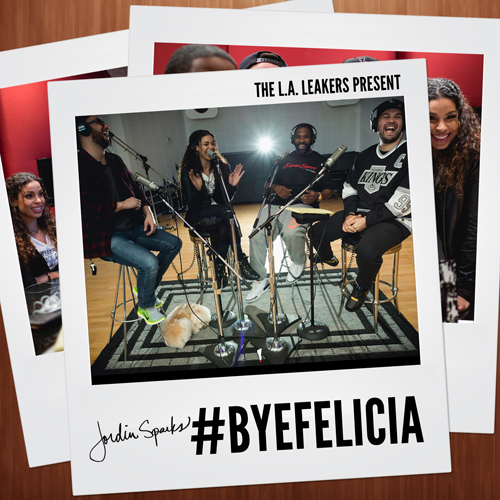 Jordin Sparks says goodbye to the haters and hello to new experiences, after her split from boyfriend Jason Derulo, on her first mixtape #ByeFelicia, hosted by L.A. Leakers. The singer/actress sheds her good-girl image and explores new territory on the nine track project.
She calls out the Instagram stalkers on "Double Tap" featuring 2 Chainz and takes shots at her ex-boyfriend Jason Derulo on her remix to Drake's "How Bout Now."
"There's a little part of me in every single [track]," said Jordin. "But because it's been so long and because I've been working so long, it has been kind of like a perfectionist mentality. Life is too short. This stuff is great. I feel good about it. I'm confident in it, I love what it's saying, and I think people will be able to relate to that."
Jordin is currently working on her follow-up to 2009's Battlefield, which is titled 'Right Here, Right Now' and is due out early next year.
Download and stream her comeback mixtape below: