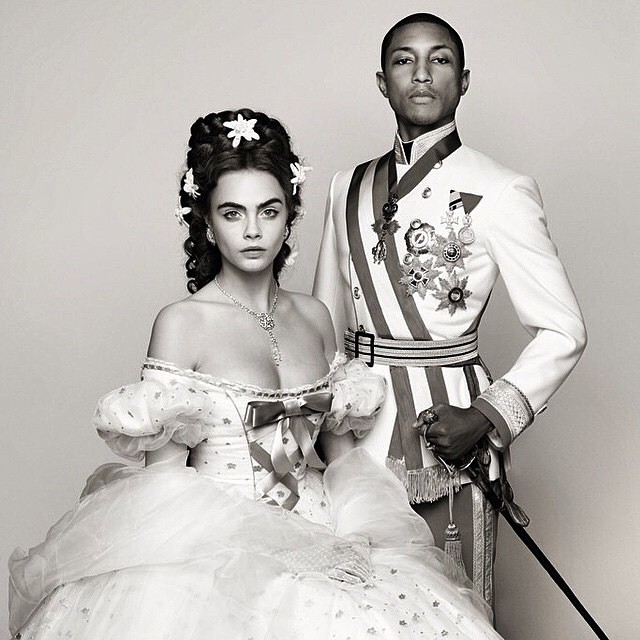 Pharrell Williams continues to make strides in high fashion as he has been commissioned by Chanel and their famous creative director Karl Lagerfeld, to star in and create the music for a new short film from the fashion house called Reincarnation.
The video tells the story of Coco Chanel, and her inspiration for Chanel's signature jacket. When she goes to Austria in 1954, she eyes the hotel elevator hand (played by Pharrell), who is the inspiration behind the jacket. In the clip the hitmaker gets romantic with model Cara Delevingne, who is the face of the upcoming campaign of the Paris-Salzburg 2014/15 Métiers d'art collection.
In addition to starring in the film, Pharrell composed and wrote the lyrics to "CC the World," the soundtrack which accompanies Reincarnation.
The full film will premiere on December 1. Watch the trailer below: