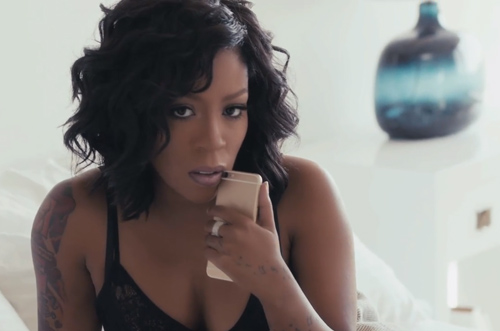 K. Michelle is on a roll!
While yesterday saw the release of her brand new single "How Do You Know?," as well as the third episode of her VH1 reality show, the R&B songstress has now unveiled the official music video to "Maybe I Should Call."
Already a fan favorite off of her upcoming sophomore album, the lyric video – which saw its way to our screens last week – was an accurate precursor to the emotions embodied in the official visual. Showcasing K delivering raw emotions, the video tells a story of the songstress wishing she could get a lover back in her life.
Sure to be one that some women (and men) can relate to, the mini-movie is another step in the right direction for K. Michelle.
Watch the new video below!