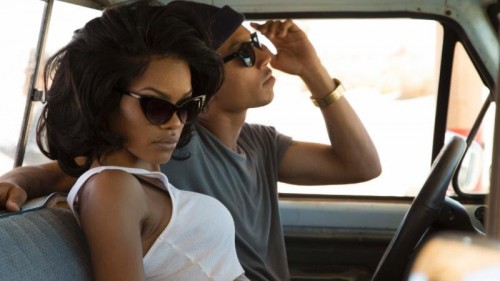 One of the most talented artists to roll out in 2014 has been Sebastian Mikael. While we noted that he was one of the members of 2014's new class that music lovers should be excited for, the release of his debut album unfortunately hasn't received the respect or play it's deserving of.
With a lead single as impactful as "Last Night," which featured Wale, and the incredible follow-up "4U" with Rick Ross, Sebastian's vocal ability to compete with some of your favorite artists is nothing short of possible. Although the release of his album Speechless hit shelves earlier this year, the release of his Teyana Taylor assisted single, "Made For Me," is hitting your screens today – courtesy of Complex Media and Pepsi as a part of the Pepsi Pulse Artist Spotlight acceleration program.
Showcasing a love as strong as pride, Sebastian and Teyana ride throughout the Palmdale, CA desert looking for a way to make their love last forever.
Take a look at the visual after the jump!