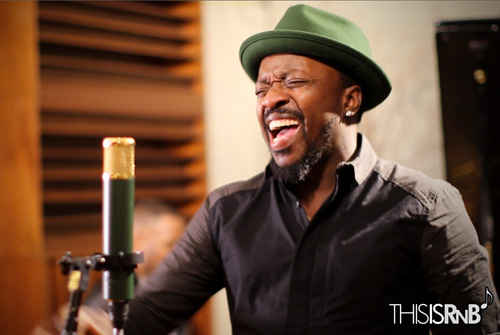 With the excitement surrounding Jodeci's return at the 2014 Soul Train Awards and their upcoming new single, the nostalgia for the Bad Boys of R&B has been running heavy.
So, you can imagine how thrilling it was when Anthony Hamilton agreed to cover their famed hit single "Freek'n You" on ThisisRnB Sessions! We recently caught up with the soulful crooner for a special edition of our live acoustic series at StadiumRed Studios in Harlem, New York. The set, which will be released soon, is in promotion of Hamilton's brand new Christmas album, Home For The Holidays, which is in stores now!
In addition to performing cuts off the new album, Anthony obliged our requests delivering an incomparable live rendition of one of his all-time favorite R&B classics. Adding his own uniquely gritty, soulful nuances to the Jodeci gem, the fellow North Carolina native reaffirms why he is one of the greatest voices of our time, as if we ever forgot.
Watch his soaring performance below!