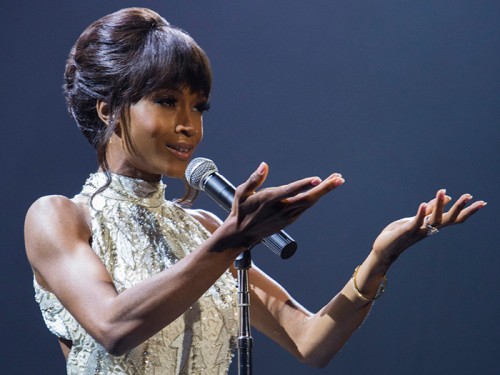 While fans of the late songstress Aaliyah are still letting it be known that they didn't take too kindly to Lifetime's Wendy Williams produced biopic of the singer, it seems as if they are trying to make up for things this time around.
Set to air the Angela Bassett directed biopic for the legendary Whitney Houston on January 17, the newest addition to the Lifetime Movie database has viewers on pins and needles. Aptly titled Whitney, the film will follow the supreme vocalist from her childhood as a choir girl in New Jersey up to her untimely death as an incredible superstar. Highlighting her tremulous relationship with R&B crooner Bobby Brown and her struggles with drug addiction, the short trailer gives us a taste of what can be expected once the New Year hits.
Airing on the third anniversary of her death at 8 p.m., the upcoming film stars Yaya DaCosta as Whitney and Arlen Escarpeta as Bobby, while R&B songstress Deborah Cox covers each of Whitney's vocal performances.
Give the new trailer a look below: