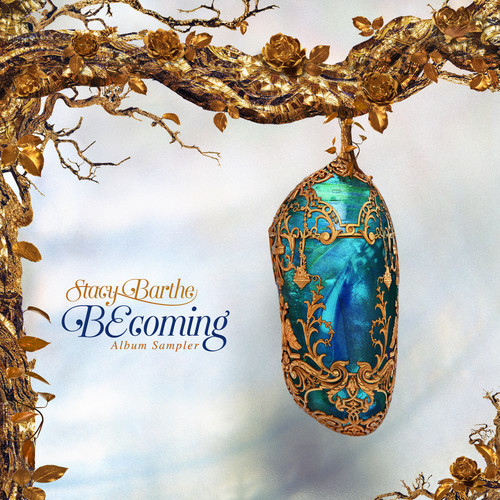 Stacy Barthe is coming, in fact she is 'BEcoming.'
Building an adorning fan base through her infectious, soulful voice the singer-songwriter has been pretty quiet this year, but it turns out Stacy has just been getting everything right to finally release her official debut album via John Legends Homeschool label / Motown.
Following her 2013 EP 'P.S. I Love You,' Stacy isn't letting 2014 come to a close without giving fans a preview of her full length album BEcoming.  Sharing snippets and full versions of 6 tracks from the LP boasting production from Malay, Benny Cassette and DJ Camper, Stacy is surely going to deliver a stellar sonic project.
The Brooklyn native soundtracks the struggle with songs like "Hey You There" and "Eyes Wide Shut," while balancing out the lows with natural highs on the Common-assisted "Live For Today."
In addition, Stacy has released the full version of her remake of Anita Baker's "Angel," which was originally released as a duet interlude on John Legend's last album Love In The Future, and it's kinda amazing.
Take a listen to the album sampler and full song below!