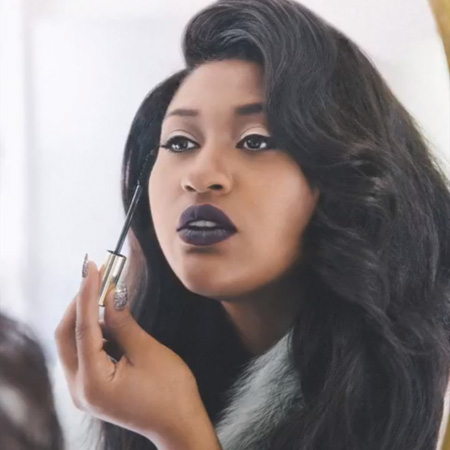 "It's a small price to pay when you living this good…"
Jazmine Sullivan is making sure her comeback to the industry is well worth it! Dropping off the official audio to her single "Mascara," the talented songstress just made us wish she would do a surprise release of her album so we don't have to wait any longer.
While the live performance was absolutely great, we can't help but be thankful for the mastered versions arrival. Singing out, "Yeah my hair and my ass fake, but so what? I get my rent paid wit' it," the new single serves as a recognition of how women try to keep up with unrealistic appearances for men and the things they do just to get a few coins in their pocket.
Jazmine, whose album Reality Show is set to hit shelves next year, told Rap-Up TV that the song is her favorite on the album. She stated:  "It shows that I've grown as a writer and I just love how laid-back it is". Definitely a favorite from her catalog of material for us, we're anticipating the album even more than before.
Listen below as Jazmine keeps 'em comin below!