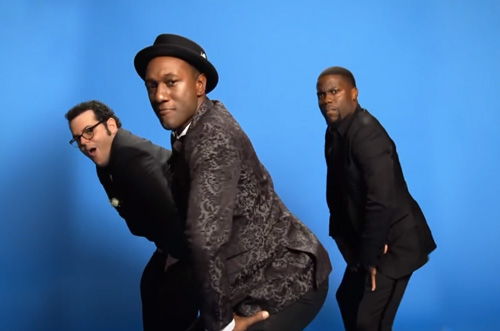 Aloe Blacc – who may be better known as simply just "The Man" – is back with a fun, dance-heavy video for his new single, "Can You Do This"!
Featured on the soundtrack to the upcoming film The Wedding Ringer, starring Josh Gad, Kevin Hart and Kaley Cuoco-Sweeting, the uptempo swing single has the soulful singer asking his lady of the night if she can move the way he grooves. The video, which features Aloe as the selected wedding performer for Doug and Gretchen, is the epitome of what having a good time means.
Find out if you can move like Aloe and the cast below!