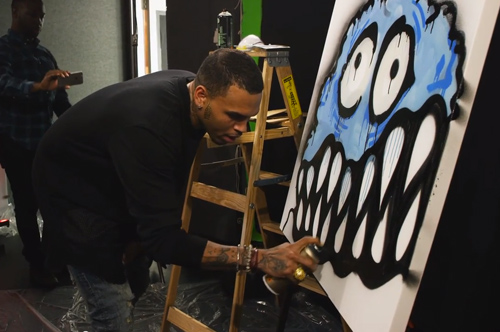 Chris Brown is becoming more and more well known for this graffiti painting skills. Having multiple gallery shows and auctions for his work many fans would love to get their hands on a Breezy original.
Letting the man go wild with the paint, Hot 97 asked Chris to create a live piece for them during a recent visit to the NYC station. While crafting his design, Chris fielded questions about his art inspirations, history of tagging, favorite artists and more.
Watch the footage and peep his design below!