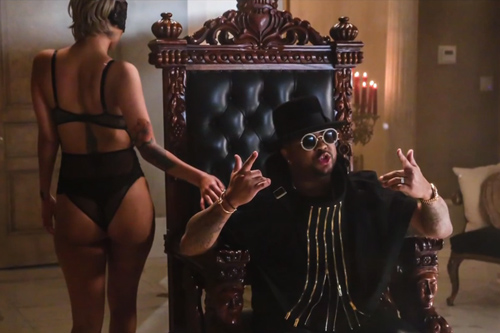 After teasing us with radio rips, The-Dream has finally released his brand new single "That's My Sh*t" featuring T.I.
To accompany the release, the hitmaker has premiered an official lyric video, which gives us an early look at the singles forthcoming music video.  Featuring still shots and behind-the-scenes footage from the shoot of the mysterious visual, Dream has us nodding our heads and snapping our fingers to the catchy song.
Filmed at an undisclosed mansion, the forthcoming video is filled with sexy, provocative scenes that resemble moments from the erotic thriller Eyes Wide Shut.
As we await the video to drop, get a preview and learn of all the lyrics to the burgeoning hit below!
You can pick up the double single with "That's My Sh*t" and "Fruition" on iTunes now!