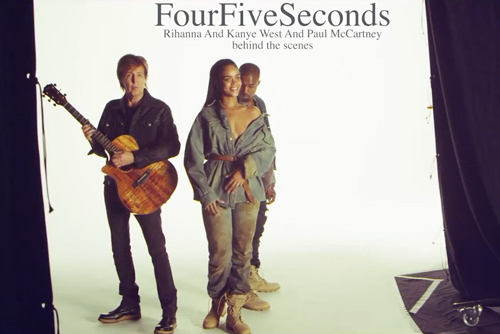 Rihanna surprised everyone last weekend with the release of her brand new single "FourFiveSeconds" featuring Kanye West and Paul McCartney. Now, the Pop megastar gives her fans a behind-the-scenes look at the making of the upcoming music video for the acoustic ballad.
To go along with the classic guitar laden track, Kanye styled the video with a rugged denim wardrobe. "That's the look…that's the fast tip. Denim never goes out of style, it's classic it's iconic just like the f**kin Beatles!" said RiRi.
Take a look at their secret video shoot below, and stay tuned for the official visual coming soon!