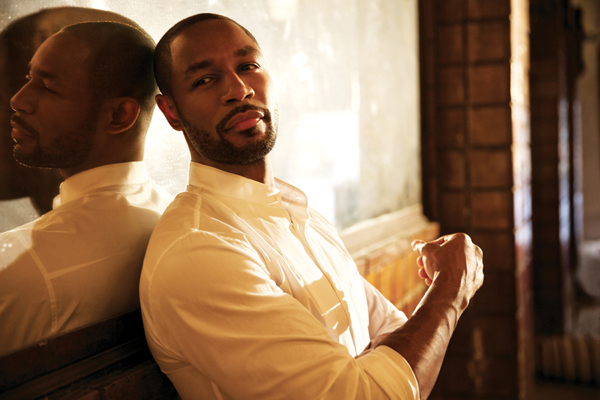 Late last year R&B singer/songwriter Tank expressed his disappointment with the commercial success of R&B music, including his last album Stronger, which he revealed would no longer be promoted by his record label Atlantic Records. In a message he posted to his Instagram account, and later removed, Tank claimed that it would be his last "real R&B" album, because the fans don't support what they claim they really want.
A little over a week later the 39-year-old and his longtime girlfriend Zena Foster welcomed a new baby boy named Zion. Since the birth of his new son Tank has been nothing but positive, and on Sunday he took to Instagram once again to reveal his plans of releasing a new EP for Valentine's Day!
Set to drop on February 10, no word if it will be a free release or not yet, the project will be titled "If You Were Mine." He revealed the news in a clever way by posting the image of text message sent to "realr&bfans."
"The wait is over! HE'S BACK! Actually I never left!.. My Valentine's EP "If You Were Mine" Cmn Feb 10th!..," wrote Tank.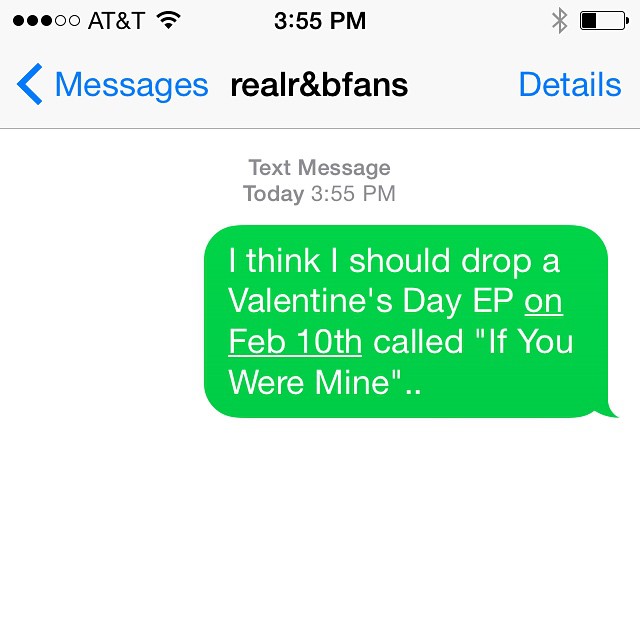 We never like to hear about our R&B artists getting discouraged or losing faith in the power of the music, so it's great to hear Tank is already feeling better and getting ready to give fans brand new music.  However, his message contained some bitter truths and we all know that if the fans calling for "real R&B" don't support the artists that are making it, by actually buying the music, merch and concert tickets, there will be less and less of it produced.
We're looking forward to Tank's new EP, Are You? #SupportRnB