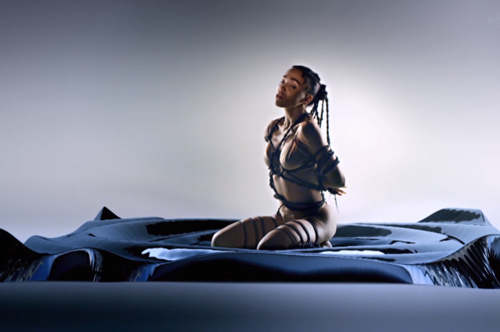 FKA twigs returns with a brand new visual for the seductive song "Pendulum," off her debut album LP1.
The swinging, seductive jam is brought to life in an abstract visual that plays on the idea of the constraints of love. Wrapped in ropes that resemble her braided hair, twigs hangs suspended in space, softly singing about a mismatched love affair: "So lonely trying to be yours / What a forsaken cause / So lonely trying to be yours / When you're looking for so much more."
After merging with a pool of black liquid the ropes melt away, and twigs is finally able to dance, her hair loose, unbraided and free.
Check out the singer/dancer's latest visual below!
[via MTV]