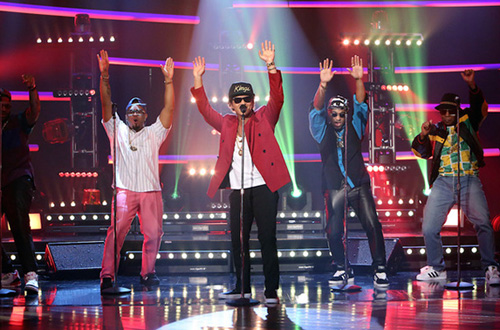 What do you do when you have the #1 song in the country? Easy…hit up the Ellen show and get the whole audience to be your back-up dancers!
Mark Ronson and Bruno Mars paid a visit to the daytime talk show on Tuesday and brought the party with an incredible performance of their hit single "Uptown Funk."
The Grammy-winning producer worked the turntables, while the pop superstar burned up the stage with his Hooligans, and even Ellen busted out some moves of her own. The performance was so hot that they had to call actual firemen to extinguish the flames.
Mark Ronson's anticipated new album Uptown Special in stores today. Watch their fiery funky performance below!