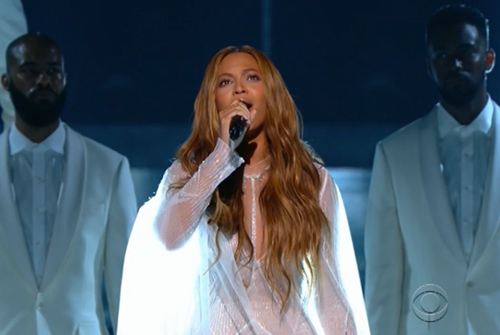 Controversy aside, Beyoncé did an excellent job with her unexpected performance at the 57th Annual Grammy Awards. Following an introduction from Gwyneth Paltrow and LL Cool J, Queen Bey capped off the three-and-a-half-hour show with the gospel hymn "Take My Hand, Precious Lord."
Dressed in all white, Bey took it to church with her hair-raising cover, which was previously performed by Ledisi for the Selma soundtrack.
John Legend and Common followed with a performance of their Oscar-nominated song "Glory."
While she didn't win Album of the Year, Bey went home with three other awards, bringing her career total to a whopping 20 Grammys.
Watch her stellar performance below: