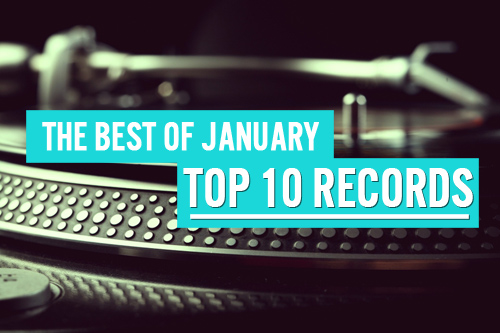 With a new year comes new music, and we couldn't be more ready. While January is the leading month of the year, it also set the tone for what we know will be another strong year for R&B.
With the highly anticipated return of Jazmine Sullivan to the release of Ne-Yo's latest album, we've already had a running start to 2015. In that same category of superb musical delivery are classic R&B group Jodeci as well as the Radio Killer himself, The-Dream.
In addition to a few veterans, new artists such as V Bozeman and Lyrica Anderson kept us on our toes and in our feelings with their stellar releases as well.
So, without any more teasing, jump into our "Best of January – Top 10 Records" below!
Jodeci – Every Moment
If you were one of the people who thought that Jodeci's initial release after their performance at the Soul Train Awards was it, think again! The famed '90s group is back and sounding on point!! Releasing the official first single, "Every Moment," off their much anticipated comeback album, at the end of January, the love song takes us back to the sound we grew to love from the quartet.
Vocally led by none other than K-Ci, the song has the Bad Boys of R&B belting out about overcoming everything with the lady of their choice. Flashing us back to the era of R&B's peak, Jodeci proves that despite their age, they still have much to give.