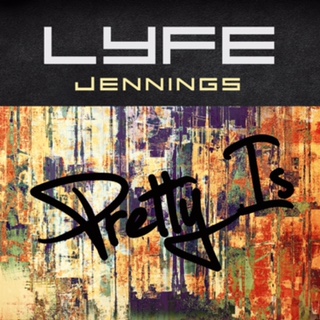 In 2004, Lyfe Jennings captivated countless listeners worldwide with his seminal platinum-selling debut Lyfe 268-192. Since then, the singer/songwriter released four more critically acclaimed and consistently powerful offerings, including 2013's Lucid.
Now, by doing what he does best, he's making his most personal and passionate statement to date in the form of his sixth album Ten Years Later.
"We're already deep into the story," he says. "This is another chapter. Everybody feels like they have to reinvent themselves. I don't think you can reinvent the truth. It is what it is. I'm not focused on reinvention. I want to go deeper. First, 'Lucid' let everybody know that I was back. This album reaffirms the reasons why people started loving this music in the first place."
In early 2014, Lyfe began recording what would eventually become Ten Years Later. He opted to cut everything at his home studio in order to capture each idea as it arrived, preserving magic in the moment. Producing and writing everything himself, it's an extremely personal affair.
"It's very simple," he goes on. "You'll never get back the way you feel in the moment so you have to put it down as you're experiencing it. That's been so crucial to this entire process."
As a result of this approach, he strips the music down to its essence. "It's soul music," he affirms. "I don't want to classify it as anything else. It's not R&B. It's not pop. It's not alternative. It's soul. That's the thread tying everything together."
Today, Lyfe releases the first single off the album, "Pretty Is." A beautiful, heartfelt and encouraging piano laden ballad about a young woman who has lost confidence in her real beauty. "Pretty is what pretty does / You'll always be pretty because, you're still full of love," he sings.
Take a listen below!