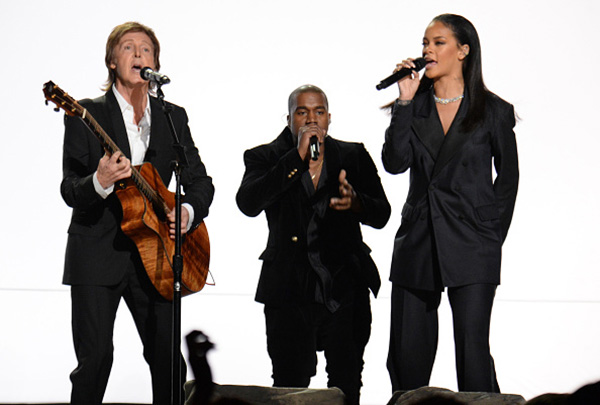 After debuting the official music video, Rihanna brought her brand new single "FourFiveSeconds" to the stage for the first time at the 57th Annual Grammy Awards. Wearing a black pantsuit, she performed the acoustic song against a white screen, which moved to reveal a curtained backdrop.
Kanye got hype while spitting his dual verses, and Sir Paul McCartney backed them up while jamming on guitar. The trio received a standing ovation from everyone including Madonna and Taylor Swift.
During a pre-show interview, Kanye revealed that he will be executive producing Rihanna's upcoming album, which is coming soon.
Check out their first live performance of the soon-to-be hit single below: