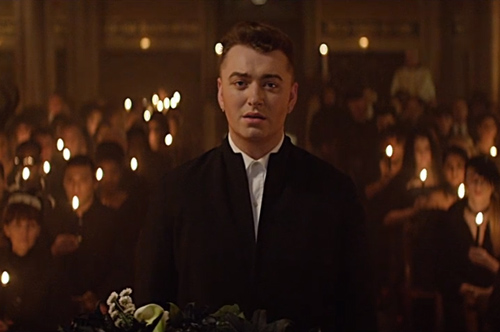 Sam Smith is back and this time he's ready to make a statement. Releasing his video to the fan favorite single "Lay Me Down," Sam decides to take a stand for the thing that he believes in.
Shot in a Catholic church in London, the UK singer is seen mourning the love of his life while family and friends are in the background holding their candles as an ode to their love. The video also flashes back to the same cathedral where the two wed before shooting back to a lonely Sam sitting and reminiscing.
Prior to its release, Sam took to his Instagram to let fans know that the video "holds a very dear place in my heart." Going on to say, "This video shows my dreams that one day gay men and women and transgendered men and women all over the world, like all our straight families and friends, will be able to get married under any roof, in any city, in any town, in any village, in any country."
Take a look at the visual below!