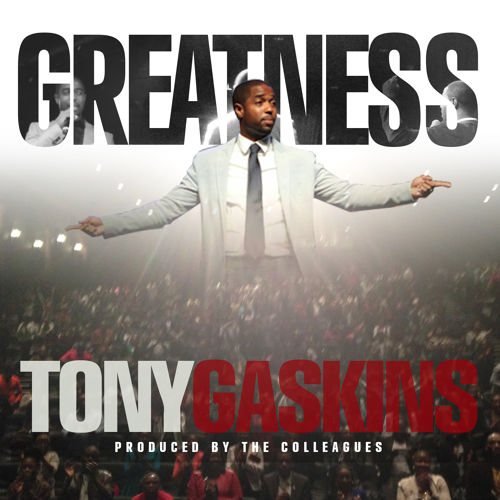 One of America's most sought-after speakers, Tony A. Gaskins, Jr. is delivering on his mantra of "as we live, we should teach" with a new album set to inspire this generation for Greatness.
"I wanted to create a message to combat all the negative messages we receive from a lot of the music in pop culture. I want to speak truth to power and effect change in our society," says Gaskins. While Greatness will be available to all seeking empowerment and positive reinforcement, the album is particularly geared towards Black men between the ages of 16 and 40.
"We're being raised and inspired by gangster rap and unhealthy lyrics," Gaskins explains. "I want my message to give them something different to listen to and hopefully inspire them. That's who I had in mind while writing but I'm sure women and people of all races will find something on the album they can relate to."
The album features seven tracks, each with its own unique missive. "Step Into Greatness," challenges you to utilize every gift you possess before they expire.
For musical accompaniment, Gaskins worked with fellow Floridians The Colleagues, a production duo that has created music for acts like Plies, 2 Chainz, Gucci Mane and more.
"I met [The Colleagues] founder KP on Twitter and the fact he was following me let me know he was seeking something real, because my message is always real," says Gaskins. "I felt that if they were good enough for artists who dedicate their life to music, then they were definitely good enough for me."
"Motivational speaking is not a hobby or a passion for me," he says. "It's my purpose. It's the hardest thing I have to do in my life but I do it because God anointed and appointed me to."
The album Greatness will be released on Sunday, March 8. It is available now for pre-order on iTunes, Google Play and Amazon MP3.
To get a preview take a listen to "Step Into Greatness" below: